CBI manufactures and sales of Glass Fiber Reinforced Polymer (FRP) rebars (ISO 10406-1)
We're providing customers with product diameters ranging from 3 mm to 32 mm.
Quality control system focuses on the whole process, from the raw materials which composite rebars are made of, to the finished product.
Production equipment complies with the Tunisian and EU regulations
Finished products are subjected to systematic mechanical tests to ensure the best performance.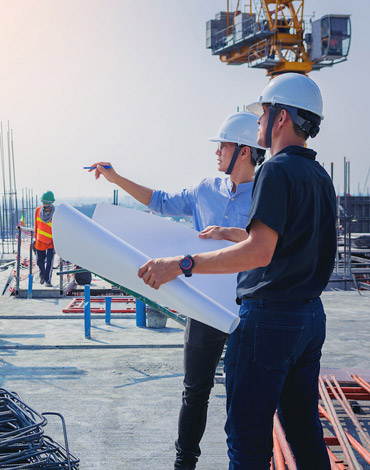 Our philosophy
Provide our customers and clients with the best quality products
The company constantly provides all the necessary updates through specialized training, invests in technology and manufactures a high-performance product.
All departments employ highly qualified personnel in the shortest possible time and with maximum efficiency to solve current tasks
Whatever the size of your project and the complexity of the work we put at your disposal our expert to solve your problems promptly in place.
We are your best partner and composite product manufacturer
Our professional team of engineers and manufacturers will provide the best solutions for your project